Upcoming Event
ChildAid 2020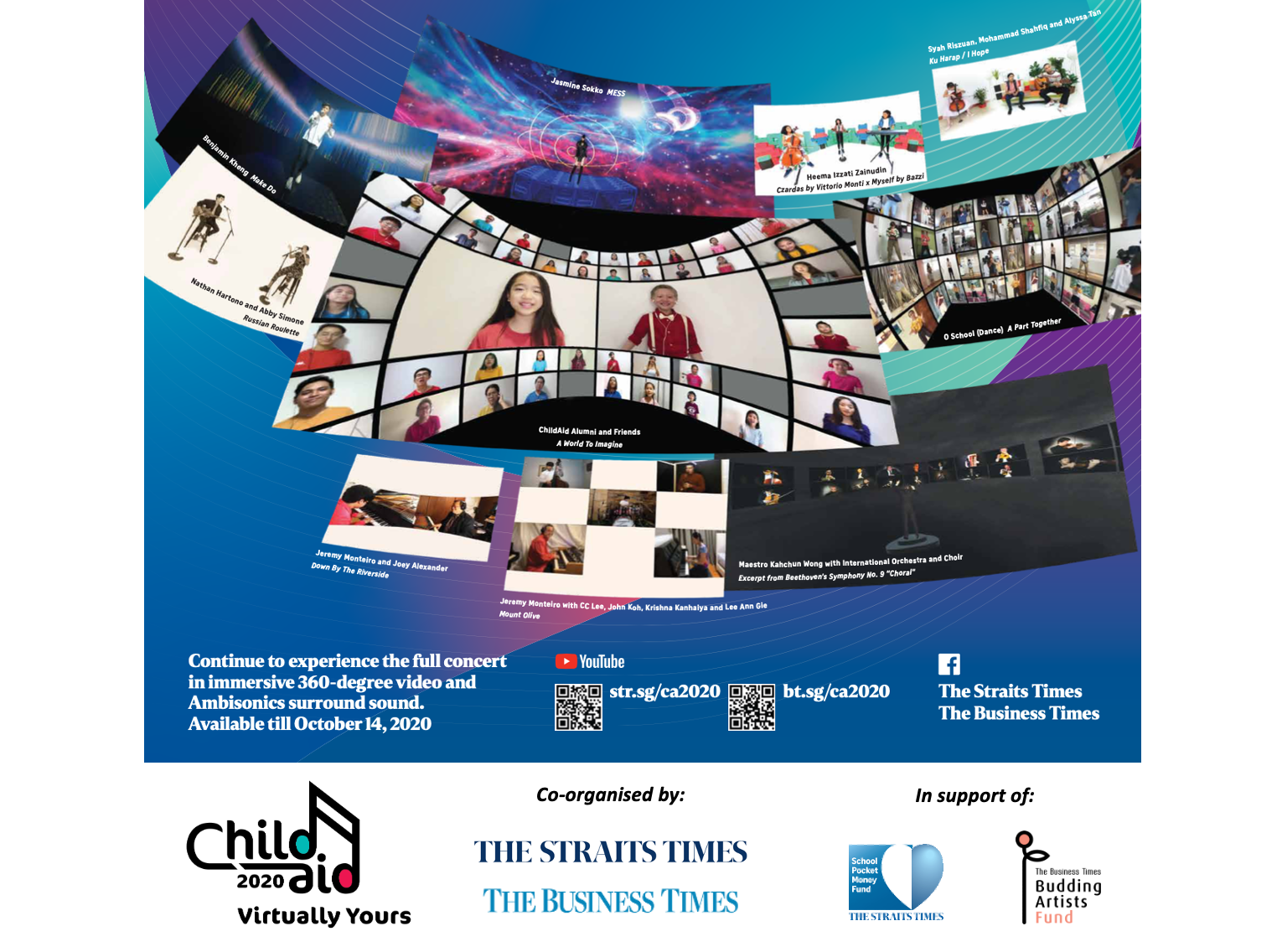 ChildAid is an annual charity concert in aid of The Straits Times School Pocket Money Fund (STSPMF) and The Business Times Budding Artists Fund (BTBAF). This year's concert premiered online on July 15 and will be available till October 14. Viewers will get a unique cutting-edge 360-degree immersive video with Ambisonics surround sound experience featuring well-known home-grown music veterans and rising young talents.
With the present COVID-19 pandemic, the two charities are facing their greatest challenge in fundraising to help the thousands of beneficiaries under their care. To this end, the ChildAid 2020 concert will be brought forward to July (instead of November in previous years) to help in fundraising to ensure that our beneficiaries continue to be taken care of during these difficult times. The fundraising will continue till end November.
STSPMF pays for socially disadvantaged school-going children's meals and transport fees, while BTBAF supports financially disadvantaged but artistically talented children's lessons in the performing and visual arts.
COVID-19 has brought much hardship to our children from vulnerable families. We hope you may open up your hearts and support ChildAid so that together we can continue to look after our disadvantaged children to keep them well and engaged during this tough and trying period.
Donations will be eligible for 2.5 times tax deduction. ChildAid is jointly organised by The Straits Times and The Business Times.
Back