News
Over $1m raised in Keppel Club's charity drive
22 October 2018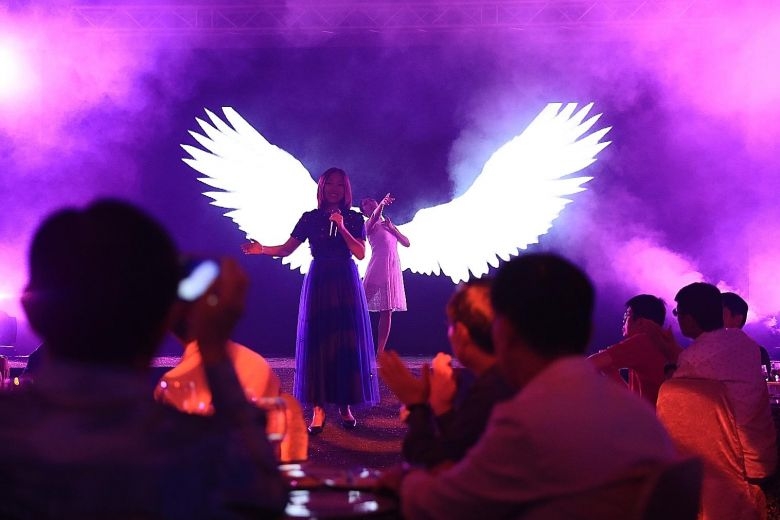 ST PHOTO: TIMOTHY DAVID
Performers on stage at Keppel Club's gala dinner last night, after more than $1 million was raised for charity during the club's annual golf fundraiser over the weekend. Club members took part in activities such as auctions, golf flights and raffles to benefit the needy over two days.
The total amount was distributed equally among 10 charities in cheques handed out by Finance Minister Heng Swee Keat yesterday. Each will receive more than $100,000. The charities include the Down Syndrome Association Singapore, Society for the Aged Sick, Reach Community Services and the Straits Times School Pocket Money Fund.
The weekend of activities culminated in the two-hour gala dinner at the club's Keppel Hall, attended by around 300 club members, club staff and corporate partners. Thanking donors at the event last night, club chairman Tan Chong Meng said the money raised will go to support good causes. Keppel Club's annual fundraiser has broken the $1 million mark every year since 2013.
The Straits Times © Singapore Press Holdings Limited. Reproduced with permission.
Back