News
More than $2 million raised for two funds to help children
26 November 2018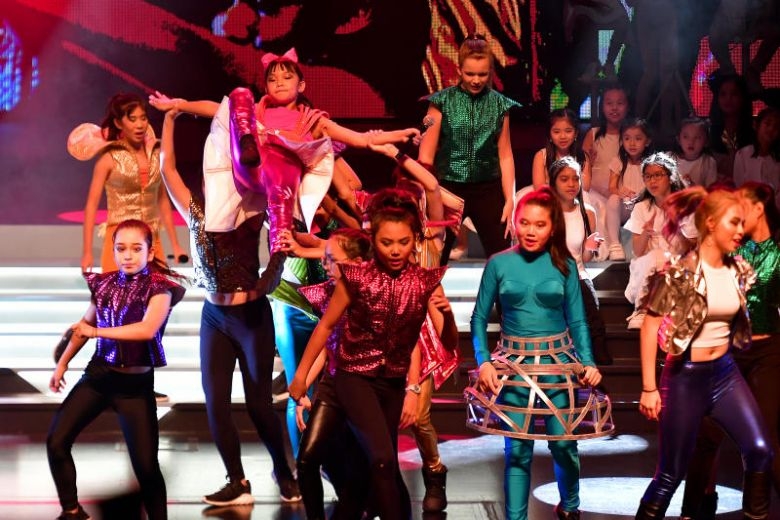 More than $2 million has been raised this year for two funds to help children. This brings the total amount raised over the years for The Straits Times School Pocket Money Fund and The Business Times Budding Artists Fund to more than $18 million.
At the ChildAid charity concert last night, 143 performers aged five to 19 danced and sang their hearts out to help young people in need.
The annual event, which started in 2005, is organised by The Straits Times and The Business Times.
It raises money for The Straits Times School Pocket Money Fund, which provides financial aid to socially disadvantaged schoolgoing children to pay for their meals and transport fees, and The Business Times Budding Artists Fund, which pays for lessons in the performing arts for financially disadvantaged children.
The performers' efforts helped to raise $2,057,237 this year.
For the first time, President Halimah Yacob attended the concert as a guest. She witnessed the presentation of cheques from key donors such as Citi Singapore and United Overseas Bank (UOB), which donated $730,337 and $1 million, respectively.
The three platinum sponsors were Porsche Asia Pacific and Stuttgart Auto, the Tote Board, and Suntory Beverage & Food Asia, which each donated $100,000 and above.
Mr Warren Fernandez, editor-in-chief of Singapore Press Holdings' English/Malay/Tamil Media Group and editor of The Straits Times, said: "Children performing in support of their peers who are less fortunate than them is what ChildAid is all about. It benefits both those performing and also the recipients, who could do with the help. Thankfully, our donors see the value in this, and we are most grateful for their strong support over the years."
Mr Wee Ee Cheong, deputy chairman and chief executive officer of UOB, said: "Every child has the potential to achieve great things given the chance. Our long-term support for ChildAid gives children from less privileged backgrounds opportunities to broaden their horizons through education and to open their minds through art."
Home-grown singer-songwriter and Cultural Medallion recipient Dick Lee helmed the concert as creative director for the second year. His company Dick Lee Asia produced the show.
The show was held on Sunday and last night at the Resorts World Theatre in Resorts World Sentosa.
Republic Polytechnic student Vera Tham, 18, who sang and danced in a segment, said: "It is the first time I am taking part in this concert, and it feels good that I can use my talent to help raise funds for a cause," she said. "I also made new friends and learnt to set aside differences so that we can perform together for charity rather than compete against each other."
The Straits Times © Singapore Press Holdings Limited. Reproduced with permission.
Back