Upcoming Event
ChildAid 2019 15th Anniversary -Sing! Play! Dance!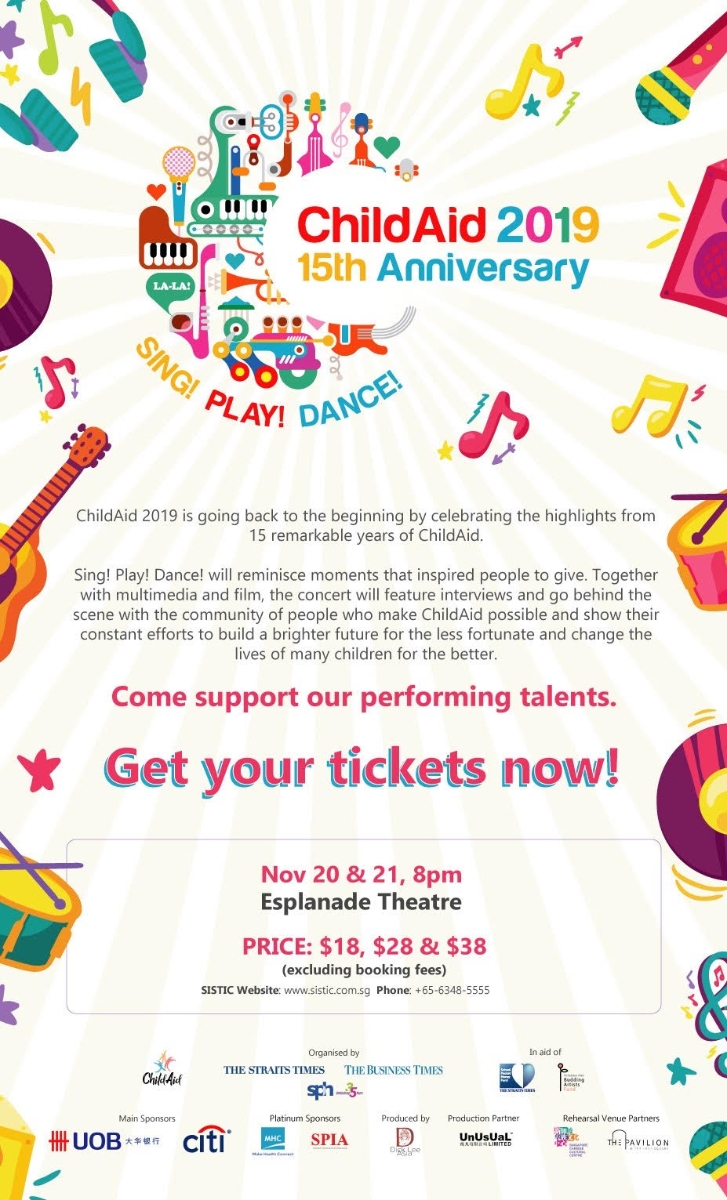 ChildAid 2019 is going back to the beginning by celebrating the highlights from 15 remarkable years of ChildAid.
Sing! Play! Dance! will reminisce moments that inspired people to give. Together with multimedia and film, we will feature interviews and go 'behind the scenes' with the community of people who make ChildAid possible and show their constant efforts to build a brighter future for the less fortunate and change the lives of many children for the better.
Come support our Performing talents!
Get your tickets now at https://www.sistic.com.sg/events/childaid1119
Back