Upcoming Event
"Our Place in the World" by Speaker of Parliament Mr Tan Chuan-Jin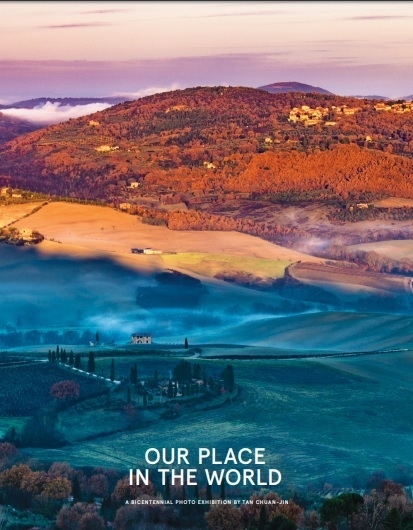 In a collaborative effort, Speaker of Parliament, Mr Tan Chuan-Jin, together with 13 charities, Hope Initiative Alliance and Far East Organization and Arts@work are working together to raise funds for the vulnerable communities both locally and beyond our shores.
Mr Tan's latest personal photography project entitled "Our Place in the World" showcases images of his travels over the years. Through the perspectives of his photographs, he shares how each of us, however different, are united by humanity.
The Straits Times School Pocket Money Fund is one of the charities which this project will be raising funds for. This fundraising initiative will culminate in an exclusive high-tea for donors and partners, where Mr Tan will personally present autographed metal prints to organisations and individuals who have purchased them and made significant contributions to the cause.
With your donation it will open doors of hope and make a significant impact in transforming the lives of these individuals.
Below is the reply form with details of how you can support The Straits Times School Pocket Money Fund through this initiative and photo collection. To view the photo collection or for any enquiries, please call 63192409/63195089 or email us at emailus@spmf.org.sg.
We thank you in advance for your support.
Click here to download the Reply Form.
Click here to download the Catalogue.
Back