Upcoming Event
novita Instant Radiance InsideOUT Face Spa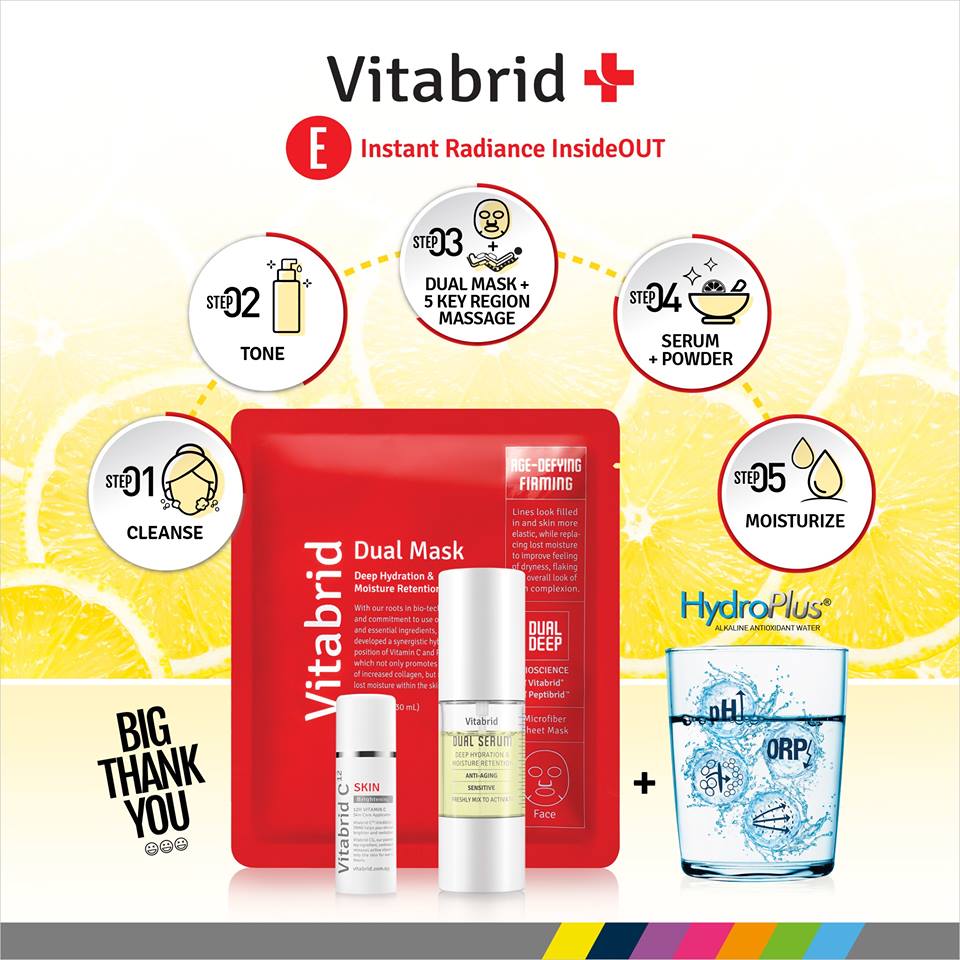 Pamper your skin with Vitabrid 3 signature C12 products in a good 30mins Face Spa, together with 5 key region massage and a glass of Good Water to detox, all at $30 for a good cause!
All proceeds will go to The Straits Times School Pocket Money Fund.
Visit www.vitabrid.com.sg for more information.
Back