Upcoming Event
Lend a hand to students in need by purchasing a selection of Compressport products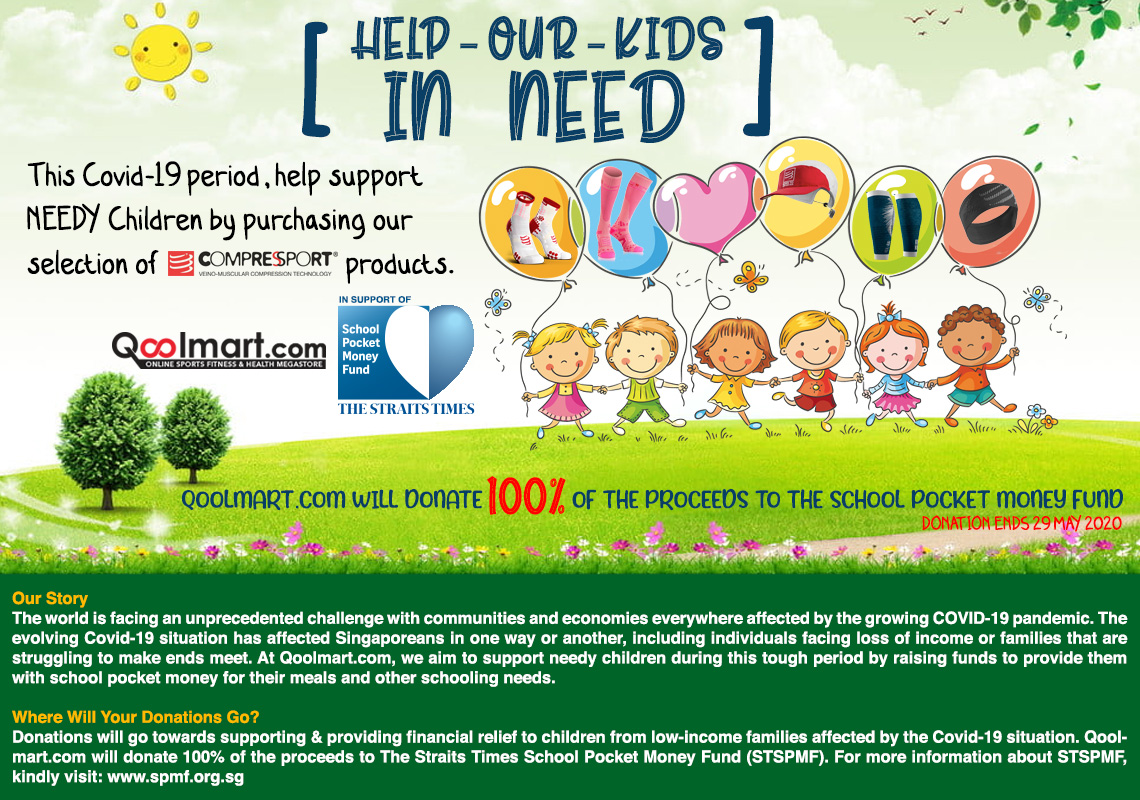 In light of the Covid-19 situation, Qoolmart.com has partnered with The Straits Times School Pocket Money Fund (STSPMF) to help school-going beneficiaries from low-income families who have been hit hard by the pandemic.
100% of the online sale of Compressport products with the STSPMF logo on the top right hand corner of the displayed item will go towards supporting students in need.
Delivery is free of charge as Qoolmart.com has kindly waived the home delivery charges for these selected Compressport products.
Thank you for your generosity!
Back