News
That glint in the eye of the giving
22 January 2019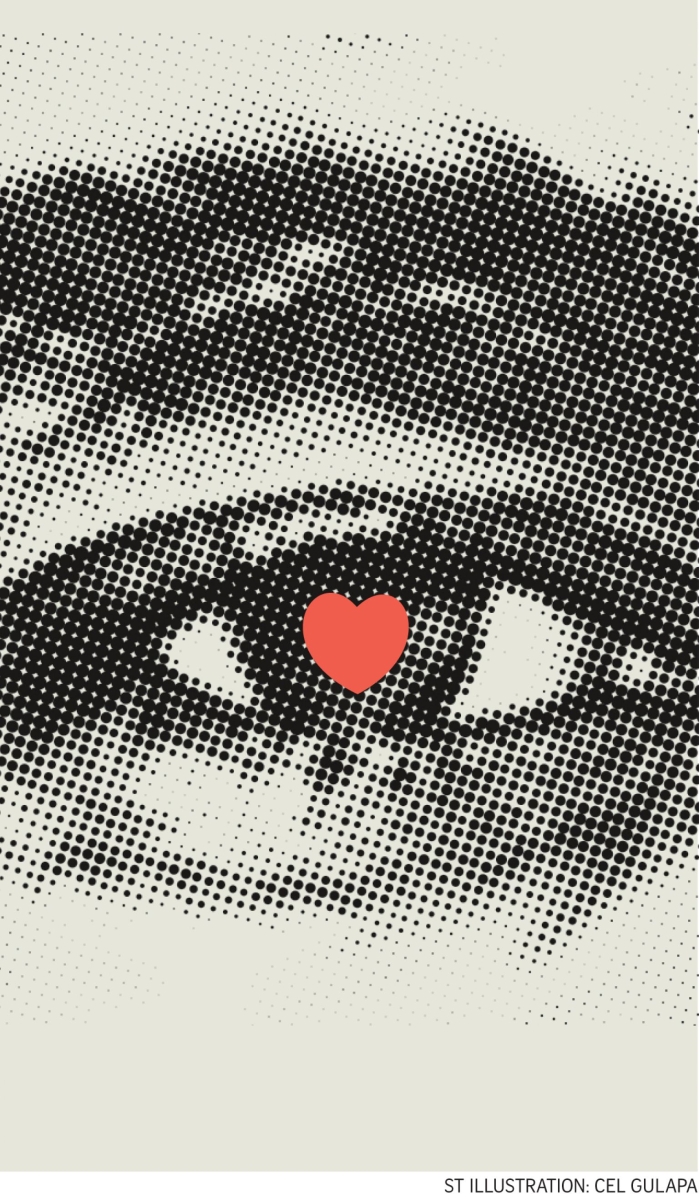 By Ravi Valoo, Associate Editor, Straits Times
On a brief visit to New Delhi two weeks ago, I spent the weekend with a friend, Gaurav Gupta, a veteran General Motors executive who had recently moved from Indonesia, where he briefly ran a tyre company's operations, to launch the MG brand of sport utility vehicles in India for China's SAIC Motor.
During our conversations, the matter of a village school in Kerala set up by my maternal great-grandfather came up briefly.
Some years ago, the extended Velloor clan helped build an auditorium for the school, which currently has some 400 pupils in primary school. These days, we are trying something more ambitious - do up the main building itself. Gaurav listened without saying a word.
As I left for the airport next morning, he quietly handed me a cheque for a hundred thousand rupees, or the equivalent of about $2,000. When I mentioned this on the family message group, the response was overwhelming. Some were amazed that a non-blood relative with no connection at all to Kerala would make such a fine gesture.
I have no idea what unlocks generosity in the human spirit. Mr Michael Bloomberg, the billionaire former mayor of New York for whose news company I worked in the early 2000s, once explained his philanthropy - he ranks alongside Mr Warren Buffett and Mr Bill Gates for the scale of his giving - saying it is partly because he had always admired that special glimmer in the eye of those who made a practice of giving.
Mr Bloomberg's money touches thousands of people. In addition to Bloomberg Philanthropies' five areas of focus - public health, arts and culture, the environment, education, and government innovation - he has continued to support projects of great importance to him, including his alma mater Johns Hopkins University. The university's School of Hygiene and Public Health - the largest public health facility in the US - is named the Bloomberg School of Public Health.
Yet, it is often the forgotten individual who most critically needs help, particularly the poorer students in a mostly-rich nation such as ours.
One of my closest friends, Lai Kwok Kin, made a significant endowment to a polytechnic not too long ago to help its needy students. He says he sometimes comes close to tears on hearing stories of students working in their spare time to earn a little money - not to buy a new handbag or branded sneakers - but often to top up the MRT cards and pay the cellphone bills of younger siblings.
In his perception, the biggest damage caused to the young by not having a little disposable income is the hurt it causes to a person's self-esteem. This is why I thought it was especially thoughtful of Speaker Tan Chuan-Jin, who also heads SGCares, a national movement that works to build a more caring society, to include The Straits Times School Pocket Money Fund in the list of charities for which he raises funds.
Personal experience suggests that giving without thought of reward is almost invariably compensated, sometimes instantly.
In early December, I learnt that the Temasek Foundation-run Asia Journalism Fellowships had deposited a thousand dollars in my bank account for doing two mentoring sessions with one of the fellows. My first instinct was to buy a pair of Bally brogues that I'd been eyeing, but deciding that the shoes were unnecessary, I simply wrote a cheque for the equivalent amount and handed it to my editor's secretary, to be forwarded to the ST School Pocket Money Fund, which my boss chairs.
That evening, I had an unusual experience. Ferrying my visiting brother-in-law and his children to Marina Bay Sands to catch the light show over the water, I used the valet parking facility to save time. In my experience I'd never paid less than $18 each time I valet-parked. Yet, an hour or so later when we returned to claim the vehicle, the attendant looked up and said there would be no charge, mumbling something by way of explanation.
More was to come; later, when I parked the car at home and checked the mail before heading to the flat, I found a letter addressed to my wife from Tan Tock Seng Hospital. In it was a cheque for slightly less than $3,000.
My domestic helper of long years had undergone surgery at the hospital, which had taken a deposit of $6,000 from my wife, with a warning that the final bill might go higher. Here they were, refunding almost half the amount!
Strangest of all was another experience some years ago when I was posted to New Delhi by The Straits Times. My son, who had just emerged from the spartan existence of a boarding school, was leaving for Singapore to enter national service. My wife, who was travelling down with him, reported that the lad was rather glum - not because he was apprehensive of NS, but because I had booked them on Jet Airways, which then flew Boeing 737s between the cities.
Economy class on the aircraft tended to be cramped, especially for a tall person like my boy. Why had I not thought of booking on Singapore Airlines or Air India, whose economy sections had slightly more room, she inquired, wondering if I could get him an upgrade.
While I apologised for my thoughtlessness, I demurred. I was reluctant to seek favours, and even if I could afford to pay, it would not have been in the spirit of NS. As a book lover, he could find enough to distract him for the 51/2 hour journey. The matter ended there.
That Saturday evening, the family went to a temple in South Delhi to pray for our boy's safety as he prepared for this most significant of rites of passage in a male Singaporean's life. Emerging from the shrine, my eye caught a notice advertising scholarships for needy students. Forty thousand rupees, the equivalent then of $1,500, would make a significant difference to the lives of five students for a year.
Grateful to God for my son's privileged education, and remembering the extreme difficulty my own father had faced to put himself through university, I told the temple authorities that while I was not carrying the cash, they would receive a cheque in a day or two.
Two cars left the Velloor household on the morning of Monday, one ferrying my wife and son to the airport, the other headed to the temple with the scholarship money. A couple of hours later my cellphone rang. It was my wife, sounding slightly breathless.
"You are always playing tricks on us," Geetika said happily. "How did you manage to keep such a straight face?"
I responded, truthfully, that I did not know what she was talking about.
Apparently, while entering the aircraft she had been stopped at the door by a stewardess who offered to show her to her seat. Declining the assistance since she knew her way inside the aircraft, Geetika was surprised to be told that the captain had asked for her to be seated in business class.
"Please thank the captain," she responded. "But I am travelling with my son and I would rather sit with him in economy."
A further surprise awaited.
"The captain has also asked for him to be seated in business, ma'am," said the air hostess.
It took me several weeks to convince my family that I had nothing at all to do with all this. To this day I have no clue to the identity of the kind Jet Airways captain, or why he intervened. The pilot never emerged to introduce himself to them. However, a back of the envelope calculation suggested that the cost of upgrading the pair was roughly equivalent to the 40,000 rupees I had just sent for the scholarship.
Why advertise these anecdotes? I lay no claim to being a compulsive giver. But, this is the month that many companies in Singapore pay out their annual performance bonuses. There are many among us who must surely count themselves blessed, not only for the monetary rewards received but also for having healthy families and children who do not need to flip burgers to top up their siblings' MRT cards.
If you wish to show gratitude, I'd suggest that The Straits Times School Pocket Money Fund, located at the News Centre building at 1000 Toa Payoh North, is a worthy avenue. Needless to add, there are plenty of other deserving charities as well in Singapore.
But do consider giving, even if a little. There are lots of the needy out there. Besides, who knows, you might even get it all back one way or the other.
The Straits Times © Singapore Press Holdings Limited. Reproduced with permission.
Back