News
Lunch treat for STSPMF beneficiaries at Maji Curry
13 September 2023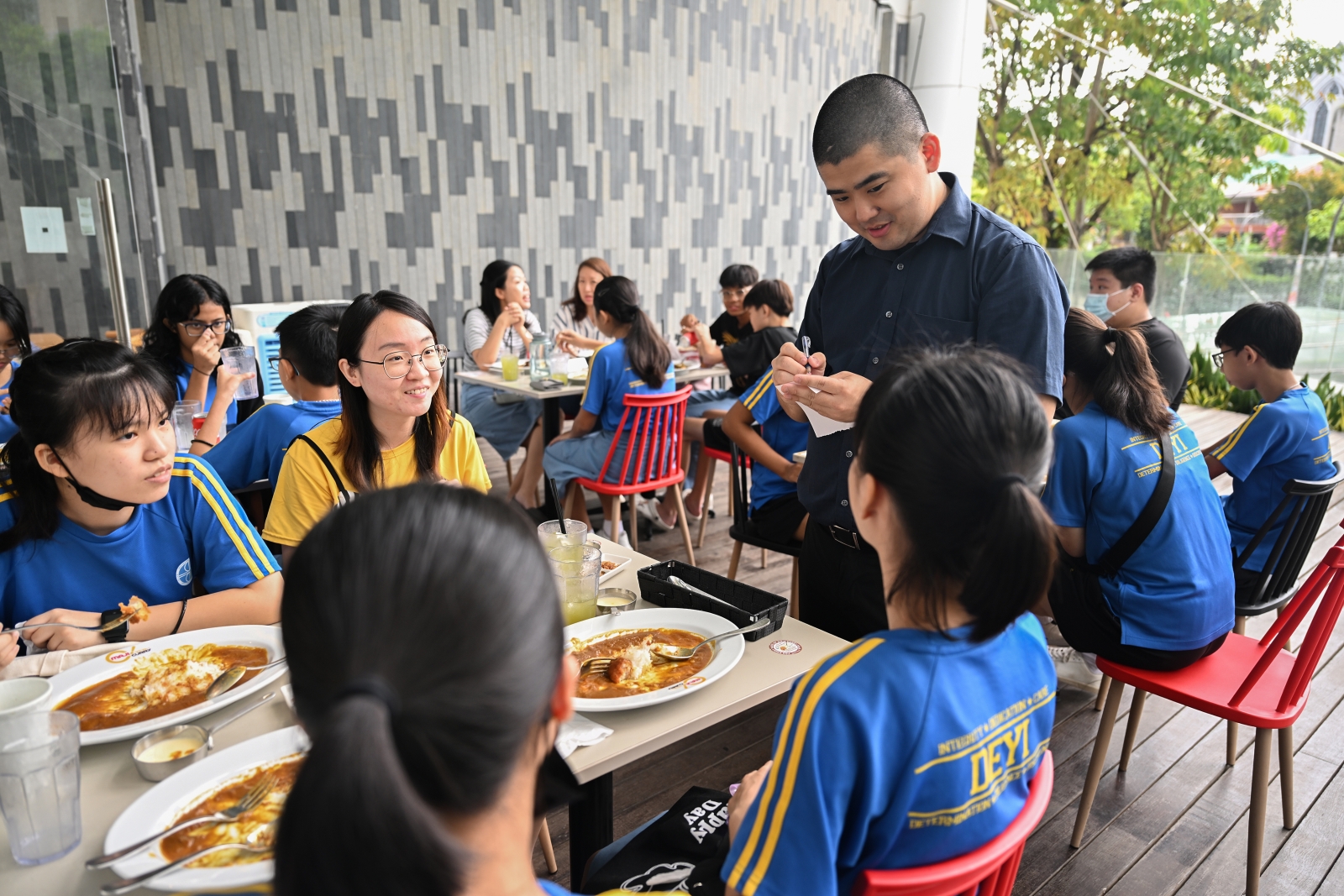 Photo: ST
13 beneficiaries from Deyi Secondary School enjoyed a gift of a delicious meal of Japanese curry at the Maji Curry restaurant. The students had a good time learning about Japanese cuisine and culture and also chatted with Mr. Takenouchi, General Manager of Maji Curry. He also shared about his experience working in the food and beverage industry and how to manage a restaurant.
Maji Curry is a two-time winner of Tokyo's prestigious Kanda Curry Grand Prix, in 2018 and 2022. Maji Curry is currently holding a fundraising drive for STSPMF from March 2023 – February 2024. They will be donating $0.10 for every plate of curry sold.
Our beneficiaries had a memorable experience as they savoured not only the food but also a moment of happiness spent together with their friends and teachers.
Back